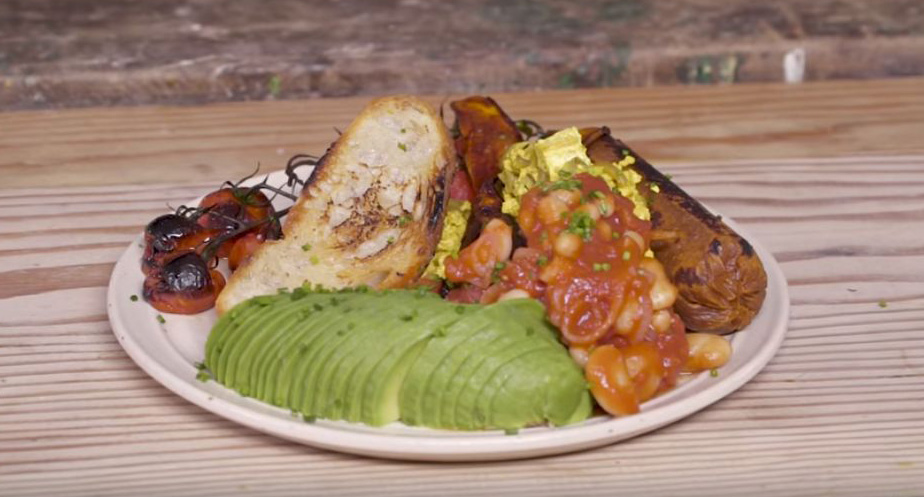 In this video, Gaz Oakley, shows how to prepare an awesome vegan breakfast. It includes bacon and sausage substitutes, tofu based scrambled eggs substitute, baked beans, roasted cherry tomatoes, fresh avocado, and toast.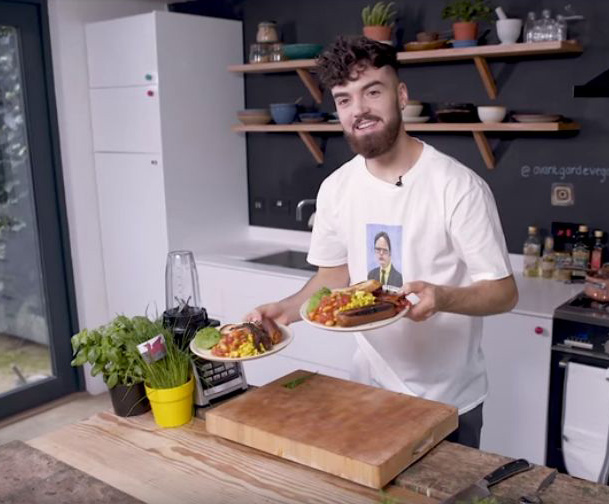 You might think it is difficult to prepare a breakfast with all of these ingredients. But, Gaz refutes that belief and shows it is not difficult as he prepares all the components of this breakfast. You may want to try making some of the ingredients separately first. Then you can easily combine them to prepare your own version of this awesome breakfast.
I bet his video will inspire you to try making this delicious breakfast.

Gaz Oakley's website is here.
His youtube channel is here.