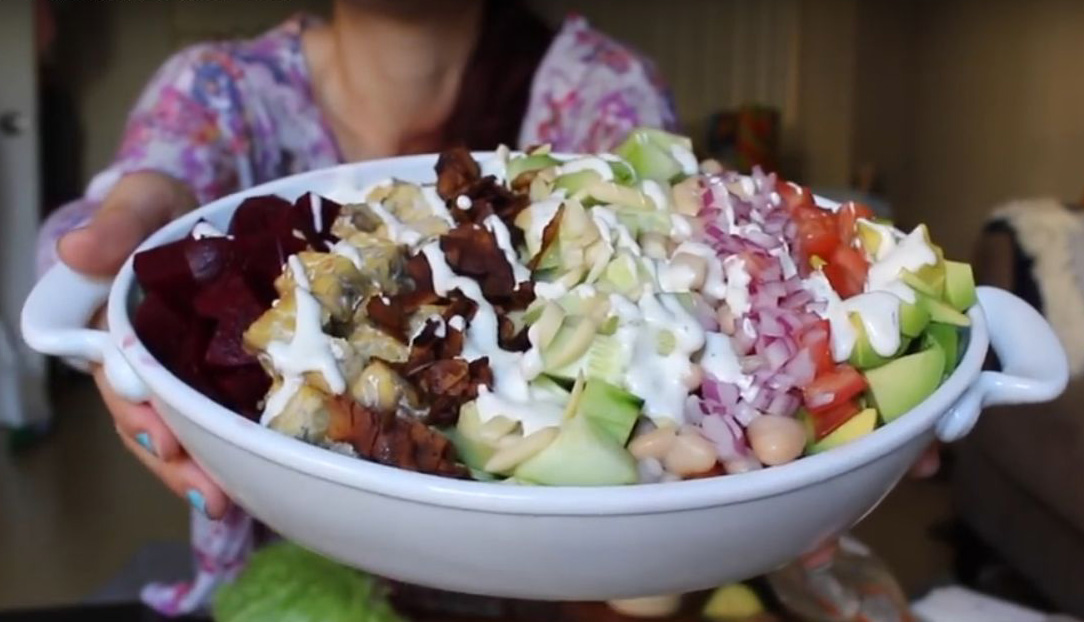 A Cobb Salad has always been a favorite for me. In this video, Sarah shows how easy it is to create a delicious Cobb Salad with all vegan ingredients. Everything is healthy for you — except the store bought ranch dressing, which, although vegan, has too much oil and therefore too much fat. One of the special ingredients in this salad is Sarah's coconut based bacon.
Enjoy the video after the break.
You can see more of Sarah's videos on her youtube channel.