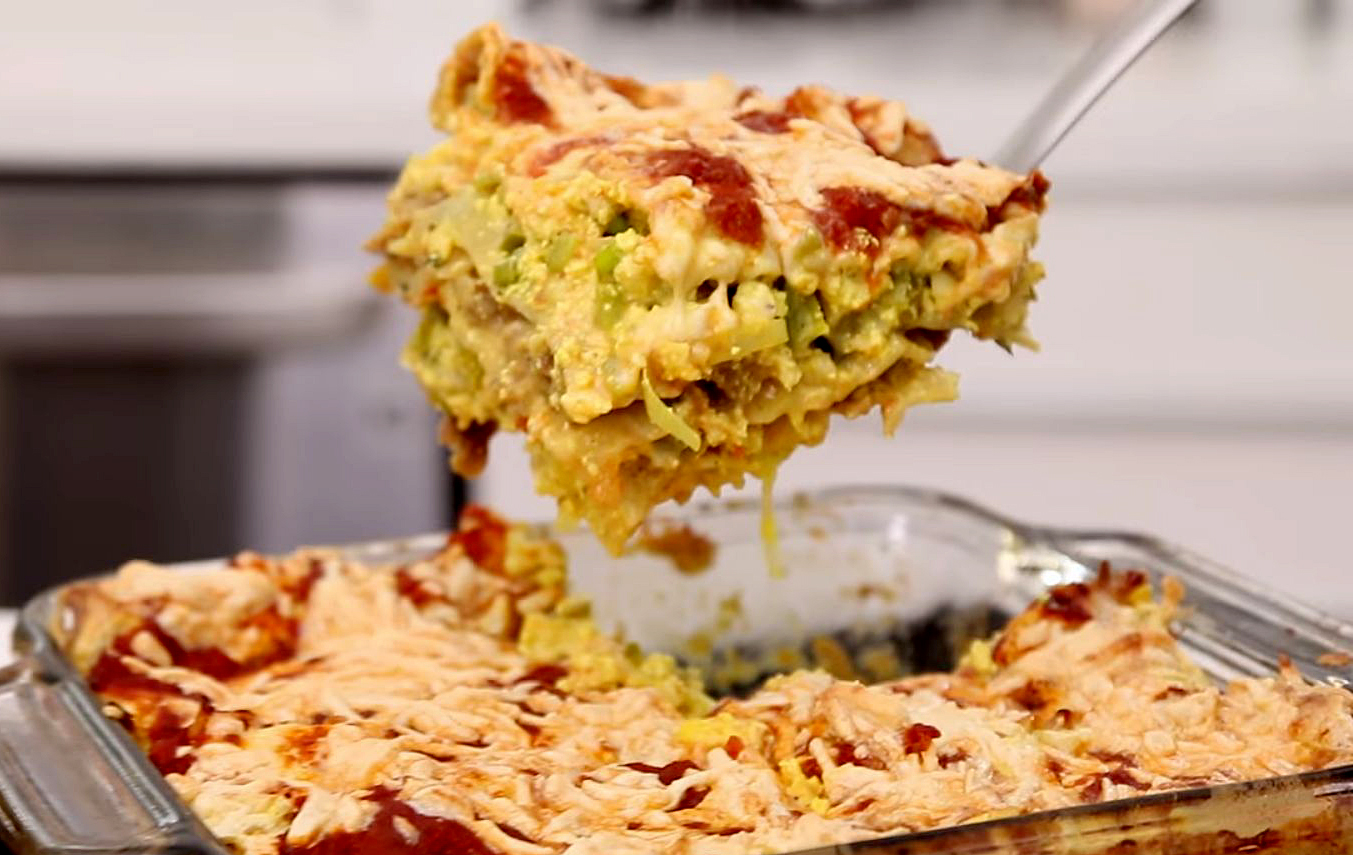 Lauren demonstrates a breakfast lasagna with a tofu scramble, including chopped leaks, green onions, green peppers. garlic, shallots, a vegan hollandaise sauce, and a vegan maple flavored sausage substitute.
This recipe would be excellent for breakfast, brunch, or dinner. Enjoy her video and watch each step of the recipe after the break.
Along with other spices, she uses black salt, which has an egg smell and taste. She also shows the ingredients and method to make a vegan hollandaise sauce. She assembles the lasagna with distinct layers, including a layer of spinach. It's topped with vegan cheese and some salsa.
Lauren's "hotforfood" youtube channel is here.
Lauren's "hotforfood" website is here